Si buscas un anime que te llegue al corazón y te inspire, Anohana : The Flower We Saw that Day es sin duda tu serie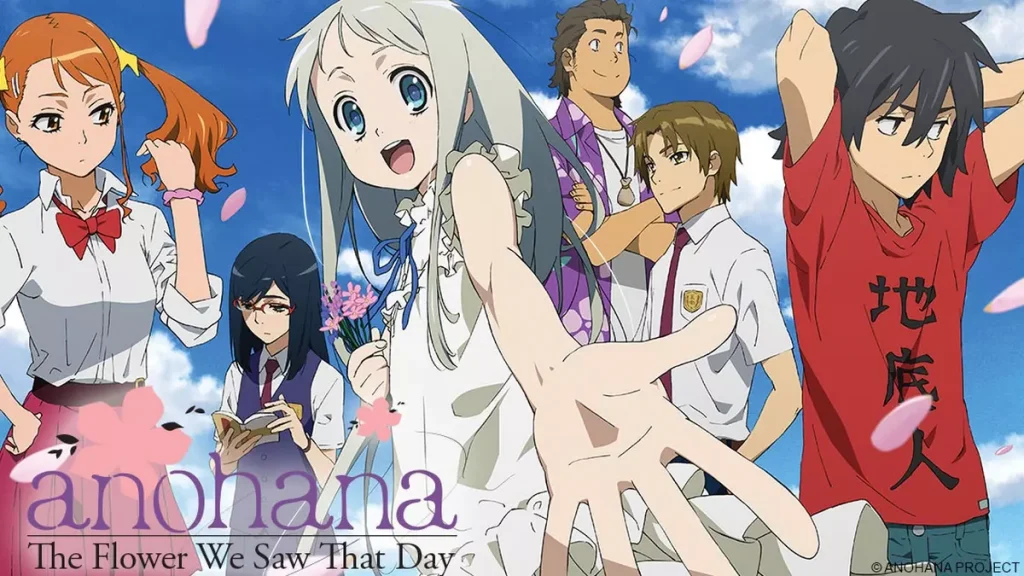 Anohana : The Flower We Saw that Day
Si eres un amante del anime, seguramente has escuchado sobre Anohana: The Flower We Saw That Day. Este anime ha sido una de las obras más conmovedoras y aclamadas por la crítica en los últimos años, y por una buena razón.
En este artículo, exploraremos los detalles detrás de este anime, incluyendo su trama, personajes y su impacto emocional. Además, responderemos a algunas preguntas frecuentes sobre Anohana para ayudarte a entender mejor esta serie.
¿De qué trata Anohana : The Flower We Saw That Day?
Anohana cuenta la historia de seis amigos de la infancia que se distanciaron después de la muerte de su amiga en común, Menma. La trama comienza cuando Jintan, uno de los amigos, empieza a ver el fantasma de Menma. Menma le pide a Jintan que le ayude a cumplir su último deseo, pero no puede recordar qué es.
Con el tiempo, los amigos de la infancia se reúnen para ayudar a Menma a encontrar su último deseo y así liberar su espíritu. En el camino, se enfrentan a sus sentimientos no resueltos y secretos oscuros del pasado que los mantienen alejados.
El drama emocional de la serie se centra en la superación de la pérdida de un amigo cercano y en la lucha por encontrar la forma de seguir adelante. La serie también aborda temas como la culpa, el arrepentimiento, el perdón y la amistad.
Los personajes de Anohana : The Flower We Saw That Day
Anohana tiene un conjunto de personajes bien desarrollados y complejos que se convierten en el corazón de la serie. Cada personaje tiene su propia historia, personalidad y conflictos internos que los hacen sentir más reales y humanos.
Jintan es el protagonista de la serie. Un adolescente que se ha aislado de los demás debido a su culpa y su tristeza por la muerte de Menma. Es un personaje complejo que evoluciona a lo largo de la serie al enfrentarse a su pasado y aprender a aceptar la pérdida.
Menma es el fantasma que aparece ante Jintan y le pide ayuda para cumplir su último deseo. Es un personaje inocente y alegre, pero también esconde un secreto doloroso.
Los otros amigos de la infancia de Jintan y Menma son igualmente interesantes. Cada uno de ellos tiene su propia forma de lidiar con la pérdida y su propia lucha interna por superarla. La serie explora cómo estos personajes crecen y cambian a medida que vuelven a conectarse.
El impacto emocional de Anohana : The Flower We Saw That Day
Anohana es un anime emocionalmente conmovedor que ha hecho llorar a muchos espectadores. La serie maneja temas difíciles y dolorosos con una sensibilidad y empatía que se siente muy auténtica.
La serie no solo es emotiva por la pérdida de Menma, sino también por la forma en que los personajes enfrentan su propio dolor y culpa. El espectador puede sentirse conectado con los personajes y sus historias personales, lo que hace que la serie sea aún más emocional.
Título: Anohana : The Flower We Saw That Day
Género: Drama, Fantasía, Romance
Cadena original: Fuji TV
Duración: 11 episodios
Fecha de estreno: 16 de abril de 2011
Director: Tatsuyuki Nagai
Guionista: Mari Okada
Música: Hikaru Nanase
Personajes principales: Jinta Yadomi, Meiko Honma, Naruko Anjou, Chiriko Tsurumi, Atsumu Matsuyuki, Tetsudo Hisakawa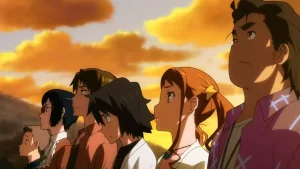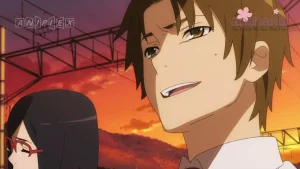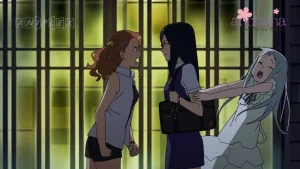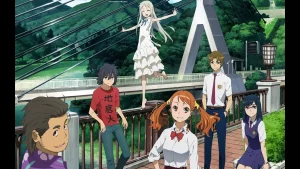 Animes Que Ver, lista de generos.