Haganai I Don't Have Many Friends, el anime de comedia romántica que te hará sentir identificado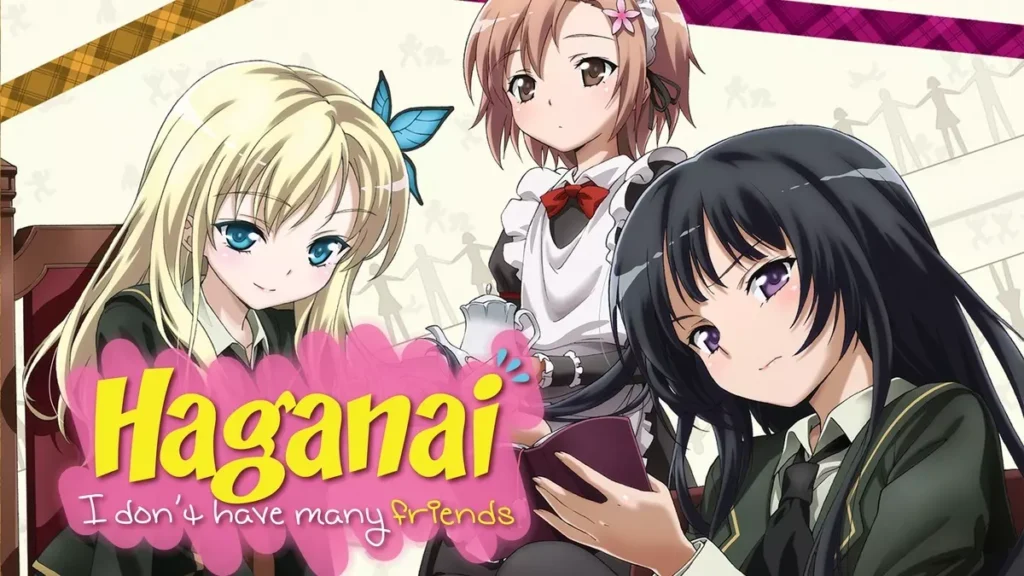 Haganai I Don't Have Many Friends
Haganai: I Don't Have Many Friends, también conocida como Boku wa Tomodachi ga Sukunai, es un anime de comedia romántica que te hará reír y sentir identificado. La serie sigue la vida de un grupo de estudiantes que tienen dificultades para hacer amigos y deciden formar un club para socializar. En este artículo, te contaremos todo lo que necesitas saber sobre este anime y por qué deberías verlo.
¿De qué se trata Haganai?
Haganai cuenta la historia de Kodaka Hasegawa, un estudiante que tiene dificultades para hacer amigos debido a su apariencia y su actitud reservada. Un día, se encuentra con una chica solitaria llamada Yozora Mikazuki, quien también tiene dificultades para hacer amigos. Juntos, deciden formar un club llamado «Rinjinbu» para socializar y hacer nuevos amigos.
A medida que se unen más miembros al club, cada uno con sus propios problemas para hacer amigos, se enfrentan a desafíos y situaciones cómicas mientras intentan superar sus problemas sociales.
¿Por qué debería ver Haganai?
Haganai es una serie de anime que aborda un tema que muchos pueden sentirse identificados: la dificultad para hacer amigos. La serie presenta personajes únicos y memorables que te harán reír y emocionarte, mientras que la trama es interesante y bien desarrollada. La serie también presenta temas de amistad, amor y aceptación de uno mismo, que son importantes para cualquier persona.
Además, la animación y la música de Haganai son excelentes, lo que añade aún más a la experiencia del espectador. La serie es una combinación perfecta de comedia y romance, lo que la convierte en una excelente opción para cualquier fanático del anime.
¿Dónde puedo ver Haganai?
Puedes ver Haganai en línea en plataformas de transmisión como Funimation o Crunchyroll, o puedes comprar los DVD o Blu-ray. También puedes encontrar episodios en plataformas de video en línea como YouTube.
Conclusión
Haganai: I Don't Have Many Friends es un anime de comedia romántica que te hará sentir identificado y emocionado. Con una trama interesante, personajes memorables y temas importantes, esta serie es una verdadera joya para cualquier fanático del anime. Si estás buscando una serie de anime que te haga reír, emocionarte y sentirte identificado, Haganai es la elección perfecta. Así que, ¡no esperes más y comienza a verla ahora mismo!
Animes Que Ver, lista de generos.